This is the first in a series of articles that will examine my armies, BB teams and other model collections. This article will be about the latest addition to my collection, my human bloodbowl team. As you will see from the photos I made most of the team from left over Imperial guard parts hence the name "1st Airbourne"
The Team:
First member of the team and team captain is Captain Quigley (Thrower). He likes to organise the tactics from the rear of the field while delivering pin point accurate passes to the rest of the team.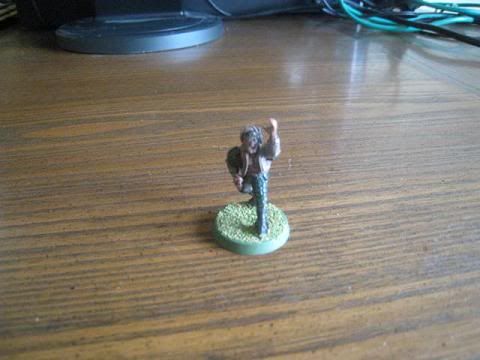 Captain Quigley
Next up are the 2 lieutenants(Catchers) Gorman & Maverick. These guys prefare to use their speed and agility to avoid trouble from the other teams while scoring the majority of the teams touchdowns.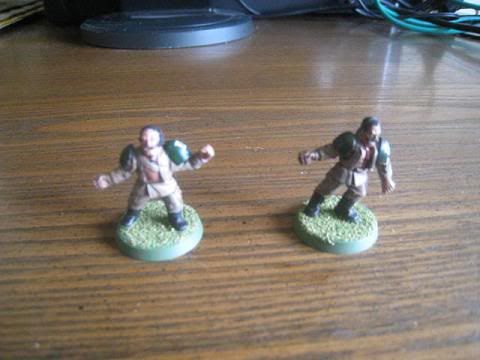 Lt's Maverick & Gorman.
The tough no nonsense sargents(blitzers) are next. Apone, Gaunt and Slaughter are quick to get to where fighting is hardest. Taking no prisoners while using the skills they picked up on the parade ground.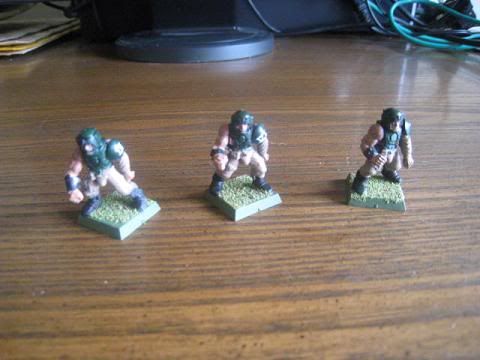 Sargents Apone, Gaunt & Slaughter
The bulk of the team is then made up by the privates(linemen). Weather protecting the lieutenants, adding their weight to the sargents fights or just "taking one for the team" on the front line. While not having defined roles the team couldn't function without them.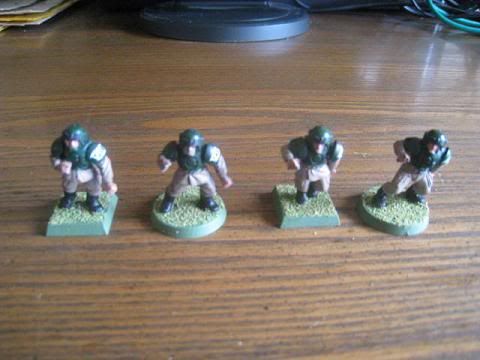 The Linemen
Last but by no means least is "De Master Chief"(Ogre) . An integral part of the teams offence, taking out opposition team members with ease. He is idealy suited for knocking holes in the other teams defence allowing the others to exploit the gaps and score.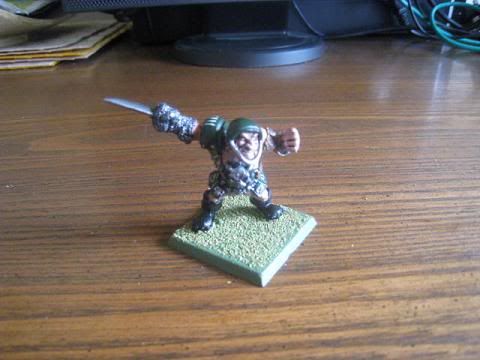 "De Master Chief"
Well thats it so far. there will be further additions to the team in the future. but at the moment they are doing very well with 3 wins no draws and only one loss.
Team Photo
Till next time.
KD